:: Brand Standards
/ Branding Tools
/ Logo Documentation
/ Email Signatures
/ Stationery Standards
/ Logo Clipart
/ Electronic Stat-Sheets
/ Document Templates
/ Presentation Templates
/ Request Consultation


Authorized Extensis Dealer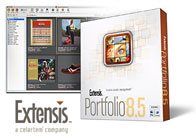 Portfolio 8.5
Portfolio Server
Portfolio SQL Server
Portfolio Web Publish
Mac and Windows




Industry News (coming soon)
Presentations
Image Management
Brand Standards




Providing Mission Solutions
Extensis Portfolio
Powerpoint Shows
Brand Standards
Presentation Staging




Contact Us Today
949.735.0101
Info@BrandonService.net
19541 Sierra Soto
Irvine, CA 92603-3840





<! Rule!>
<!...main body !>
Brand Standards

Email signatures

Email Signature Standards
Providing a standard email signature for your employees is a simple way to reinforce your brand to the world. A professionally designed signature block insures that your logo graphics remain attached to your messages, that they are formatted correctly and properly reflect your company's investment in its brand. Rather than allowing employees free reign in trying to recreate your brand identity, a professionally designed santandard email signature makes it easy for your employees to create their on-line identity. Let Brandon Services help you create a standard email signature for your organization as part of a comprehensive Brand Standards Program.
Brandon Services Email Signature Installation Sample Instructions for Microsoft Outlook!

Select and copy ("Ctrl"+ c) all information shown in the "Signature" area between the lines below.
Open Microsoft Outlook to the main screen and select "Tools/Options".
Select "Mail Format" tab in dialog box (Third tab from the left).
In the "Message Format" section choose HTML from the pull-down menu for the "compose in this message format".
Now select the "Internet Format" button and uncheck the box under HTML options. Select OK to close the dialog box.
At bottom of box select the "Signatures" button.
Select "New" button.
Enter a name for your new signature & select "Next".
Paste ("Ctrl"+ v) the information from the intranet page into working area.
Edit content with your personal information.
To correctly edit your email address click in to the existing placeholder where it says <Here>, type your correct address first and then delete everything not a part of your address.
If your new edits on your email address are not underlined or include the incorrect address, close the window, remove the signature you just created and start over with a new edit window (step #6).
After all edits are made, click the "Finish" button and then the "OK" button.
In the pull-down for " Signature for new messages" select the new signature you created as your default.
Click "OK".
Create a new email and send it to yourself. Test the links (email and logo) and ensure the format is correct.
If you have any problems, call our corporate office.


---