| | |
| --- | --- |
| | About Us |

Brandon Services Expertise
Brandon Services has been providing Presentation Graphics and Desktop Publishing services to the commercial Real Estate industry for more that 20 years. At a time when technology has gives almost every office worker the ability to create business presentations, the art of the top-quality presentations is often lost. Brandon Services provides the expertise to ensure every presentation acheives the best results.
Bruce Clumpner :: Principal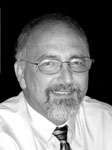 Bruce has been providing marketing support in the real estate industry for the last 21 years. His background includes acting as principal of Brandon Services, working as the Senior Manager of Brand Standards and Corporate Graphics for the Irvine Company, and owner and publisher of Cori's Quill Publishing. Working for the Irvine Company, the nationally renown real estate organization based in Newport Beach, Bruce helped establish several key marketing systems for the organization. In his time with the Irvine Company, Bruce oversaw and developed the firm's corporate image collection which included more than 500,000 images in both traditional and digital formats. He also created a set of branding tools that made it possible for employees to uniformly use the company's brand graphics in their regular communications.

Before he joined Irvine Company, Bruce was the owner of Cori's Quill Publishing, which produced the Irvine Spectrum Business Directory. The Business Directory provided a comprehensive listing of those companies located within the dynamic Irvine Spectrum business community located at the junction of the I-405 & I-5. In the final year of its publication, the advertising-supported business directory was distributed to more than 20,000 employees of the Irvine Spectrum business community.
Brandon Services' Core Competencies
Image Management • Extensis Portfolio • Metadata Taxonomies • Photo Archive • Accession Procedures • Irvine History • PowerPoint Production • Keynote Presentations • Presentation Graphics • Desktop Publishing • Brand Graphics Standards • Branding Tool Creation • Photoshop • CorelDraw • MS Excel • MS PowerPoint • Keynote • MS Word Templates • Print Production • Pre-Press Preparation • Training • Business Graphics • HTML • Web Graphics • Web Site Management • Event Staging • Event Production • AV Installations • Training