:: Brandon Services
/ About Us
/ Image Management
/ Image Management Classes
/ Brand Standards
/ Image Management
/ Contact Us




Services
Image Management Systems
Presentation Graphics
Brand Standards


Authorized Extensis Dealer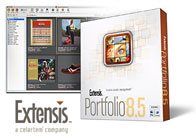 Portfolio 8.5
Portfolio Server
Portfolio SQL Server
Portfolio Web Publish
Mac and Windows


Extensis Portfolio
Powerpoint Shows
Brand Standards
Presentation Staging




Contact Us Today
949.735.0101
Info@BrandonService.net
19541 Sierra Soto
92603-3840





<! Rule!>
<!...main body !>
Brandon Services
Consulting


Welcome to the Brandon Services Web Site!
Brandon Services is a digital graphics service organization that provides its clients with high-quality, cost effective digital graphic solutions that are tailored to their individual needs and delivered in a timely, efficient manner. We specialize in three areas of graphic support: Image Management, Brand Standards and Presentation Graphics. Our approach to each of these disciplines brings a special focus on the technical and operational requirements to best support your operations.
Our Expertise
Brandon Services is proud to have provided support for Orange County's corporate marketing environment for more than 20 years. Our core staff and freelance associates have worked in the most demanding arenas of marketing, production and branding standards for organizations in Orange County. Our experience can help make your marketing organization more efficient by streamlining your marketing processes.
Image Management
Image management is becoming one of the keystone services for marketing support in the new millennium. Image management is a method of organizing your digital artwork--either graphics or photography-- through the use of a manual process or an automated software package. A manual system can take many formats, and typically utilizes a system of file and folder naming conventions and a separate file to manage information on the files (meta-data). Most dedicated software packages are classified as a Digital Asset Manager (DAM) which handles all aspects of the management process. This usually includes incorporating meta-data management, generating thumbnails and previews, file management capabilities and printing support. If you are responsible for generating collateral, Web pages and presentations and you are not currently using a DAM, then you should be.
Intelligently managing your digital assets will affect your bottom line by centralizing your assets, reducing search time and providing better control of your image rights. Let Brandon Services provide you with a free consultation to evaluate your work-flow and discuss the benefits of using a DAM to manage your investment. Request a consultation now. More...

Brand Graphics Standards
What are Brand Standards? Everyone has heard about the benefits of establishing, building and managing your brand. But how do you to that? There are components of Brand Management that involve your company's mission, vision and position. But what about the reproduction of the actual brand artwork? How do you ensure everyone is using the correct copy of your art in company-related communications? National brands are the most talented users of brand standards. Every ad, brochure, Web page and document is designed with the brand in mind. How do you, as a small- or medium-size company reinforce your brand?
Our answer is to develop a Brand Standards Program that incorporates the mechanical description of your artwork with a series of tools that make it easy for both professional and non-professional users to replicate your logo artwork or company artwork with ease. Our experience with graphics formats, document templates and working with designers and printers has provided a unique insight into the requirements of developing a Brand Standards Program. Allow us to provide you with a free Brand Standards consultation to evaluate your needs. More...
Presentation Support
Brandon Services has been creating presentations since before the popularity of desktop applications like Persuasion, PowerPoint and Keynote. Today anyone with Microsoft PowerPoint can create a slide show easily and quickly. But are you getting the best results out of that process? We firmly believe that everyone should focus on their core competencies. Is it really cost effective for a VP or Director to sit in front of a computer trying to put together their own presentation? What about letting your admin put it together? Unless someone has been trained in managing presentations, how will you handle the problems? For examble, what happens when the PowerPoing crashes mid-presentation because the image files are too large? At both ends of the experience scale, you may not get the results you want. Let Brandon Services help you with your presentations. Not only can we create your presentation, we can help you coordinate your equipment the day of the event, or even stage your production. Contact Brandon Services to help with your presentation. More...