Wholesale
Products
Brandon Services produces licensed logo enhanced gifts representing the nation's Military Service Academies for the resale market.
We only sell to authorized resale merchants. If you are looking to purchase any of these items, for your personal use, please contact any of the retailers listed below.
FIND A RETAILER
Academy Commemoratives
Army Sports Visitor Center
Vasili's Gift Shop
West Point AOG Gift Store
ArmedForcesGear.com
ShopthePoint.com

WHOLESALE SALES
Become a Reseller
Credit Application
Catalog & Product Sheets
Wholesale Pricing
Download Order Form
Send Order Online

ACADEMY PARENTS
CLUB PROGRAMS
Sign-up for a Club Account
Confidential Parent Club Pricing
On-Line Club Custom Order



About Brandon Services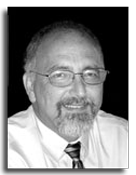 Welcome to Brandon Services' collection of laser-engraved gifts, specializing in items that recognize the United States' Service Academies.
We started our business in 2009 as a small trophy and awards company focused around the amazing capabilities of the Epilog laser engraver. This device allows us to create unique, customized gifts in large or small quantities. After securing a license from the United States Military Academy and the United States Air Force Academy, Brandon Services is now able to provide logo-enhanced gift products for these exceptional schools to the resale market.
The laser engraved gift products presented here on our web page were created to celebrate the unique experiences associated with these schools for cadets, parents and family. Our product selection is ready for delivery off-the-shelf or they can be customized with artwork or messages to celebrate special events. We sell our products only to qualified retail establishments and as fundraisers for the Service Academy Parents Clubs. Use the forms on our site to apply for your account today!
Thank you for interest in the products offered by Brandon Services. We look forward to working with you.

Bruce Clumpner,
Principal and Owner
---
All trademarks are properties of their respective schools. Brandon Services licenses their use in the manufacturer of these gift items from Collegiate Licensing Company, Inc. Brandon Services currently holds licenses to produce products with the logos from the United States Military Academy® and the United States Air Force Academy®. All designs are protected by current copyright and trademark law of the United States of America. All sales by Brandon Services support the service academies through their royalty program.